As Your Journey Unfolds realize that the purpose of your BRAIN and Technology is not to run your life. They are only tools. It is the purpose of your HEART to run your life. Your heart felt intuition will tell you when to stop, turn left or right and proceed to your next destination.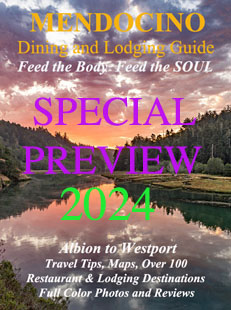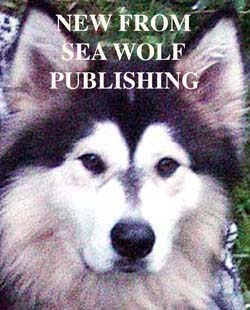 THE NEW MENDOCINO DINING and LODGING GUIDEBOOK
CLICK On the Left Book Cover to PREVIEW This Fantastic Guidebook.


CATAGORIES of
"MOM and POP" BUSINESSES
Home, Restaurants, Farms and Farmers Markets, General Stores, Galleries, Giftshops, Healing Arts, Pets and Emergency Care, Accommodations, Wineries, Alternative_Transportation, Buy Sell Trade, Lost and Found, Business Opportunities, Survival Retreats, Helping Homeless Vets, Acts of Compassion Contact