BRINGING HOMELESS VETS HOME IS A FIVE STAGE PROCESS
1. SAVE THEM from DEATH or SUICIDE
2. STABALIZE THEM
3. REHABILITATE THEM
4. MOTIVATE THEM TO CREATE A COMFORT ZONE
5. GET THEM INTO AFFORDABLE HOUSING
VET CONNECT IS A BRIDGE BUILDER BETWEEN THE HOMELESS VET and SOCIETY
Vet Connect is a relatively new, yet very heart-centered organization in Santa Rosa, California that helps connect veterans with services. They meet Tuesday 9am - 12pm at the Vets Memorial Building to assist veterans. They anticipate a new phone line and email after January 1, 2011. They are a solid hands-on group. Veterans can come to Vet Connect stand-downs directly and get services directly. Their website is www.sonomacountyvetconnect.org Vet Connect is one of thousands of organizations as well as heart centered individuals that are helping.
HOMELESS VETS NEED VANS TO LIVE IN, WATERPROOF SLEEPING BAGS, RAIN GEAR, HEAVY DUTY SOCKS and WATERPROOF BOOTS.
If You Want To Donate a Van, Then Call Robert at (707) 522-0550.
The Vet Connect people state, "We see 40 to 80 vets every tuesday (plus 10 - 15 new vets) to network them with needed services encompassing food, shelter and clothing." One vet came for a sleeping bag and got a Arctic rated waterproof bag with a liner. Now he can stay warm at night when the temperature drops below freezing and it is raining and dangerous thanks to Vet Connect.
If you can donate a sleeping bag your contribution will be noted on this website. The winter storms are on the way and the last thing I want to read in the local newspapers is that we lost another vet because nobody gave a shit. - THANK YOU!
THESE INDIVIDUALS / BUSINESSES HAVE DONATED SLEEPING BAGS
WHO WILL DONATE A VAN for a DISABLED VETERAN and SERVICE DOG?
DONOR: Uncarved Block Sebastopol / One Indoor - Light Weight Red Sleeping Bag - delivered to Roadhouse Coffee Cafe

DONOR: Frizelle Enos Feed and Pet Store Sebastopol / One Outdoor-Inclement Weather - Green Eureka Center Fire 0 degrees Sleeping Bag -
delivered to Roadhouse Coffee Cafe Frizelle Enos is building a new webiste at FrizelleEnos.com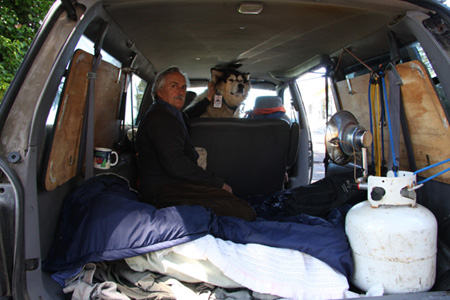 DONOR: John Hanes Art Gallery Boonville / One Indoor Extra-Long Blue Sleeping Bag - delivered to Roadhouse Coffee Cafe
John Hanes is a Mountain Man Artist Meet John Hanes

Combat Vets often suffer the most from PTSD and "Go Remote". Dogs provide them security in the bush from racoons, coyotes, bobcats, mountain lions and bears. Lets give them the best dry and canned pet food possible; not some crap full of additives and chemicals that the yuppies have rejected. Often the only companion that can tolerate their behavior is the unconditional love of their dog. Lets give to those who give unconditionally (dogs) to those who risked their lives (combat vets) for us.
So Little Time Left For Some . . . .
There are also many animals calling out for help. Dogs, cats, horses, birds; especially in light of the frail economy we are living in.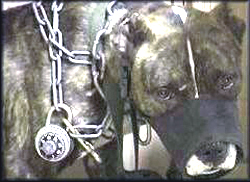 In many cases when people's lives crash their pets suffer. It is so sad. We must truly remember to take responsibility and ask. No help can be given unless you ask for it. Don't be afraid. . . ask ask ask.
To all the caretakers and professionals - stand tall - you are the light of the creator manifested in human form. We have all seen the eyes of a child reflect our love, the hand of a less fortunate gain strength in ours and a puppy or kitten tremble with joy at being held for the first time by its new caretaker. Open your heart and give for someone's world cannot wait a minute longer. Let your genius, your generosity and your heart radiate love by where you direct your eyes, your hands and your actions.
Humane Society TV Commerical on Abused Animals - Just Click on the HSUS Site Window (upper left) to view this movie.
LETS PUT YOU IN THE MOOD TO GIVE!!!
Enjoy these classic Hollywood Movie trailers.
I have a friend who was a navigator on a nuclear sub and went through Navy SEAL training. He loved guarding the sub at night during the fiercest winter storms - walking the deck with his pump shotgun under his poncho. The worse the weather got the more he loved it. Enjoy Gene Hackman giving his pre launch speech to his Nuclear Sub crew in
CAN YOU HANDLE THE TRUTH??!! Hear what Jack Nichelson has to say to Tom Cruise in
COOKIE - MOVE YOUR ASS I WANT MY TWELVE! Robert De Niro and Cuba Gooding Jr. in
Once a clinical psychiatrist asked me why her friend Michael liked to sleep in the bushes at night. I replied to Candice, "What does an injured animal do - it crawls off into the bushes and either heals up or dies."
A interesting perspective on Homeless Veterans - What do you think?
NOW IT IS UP TO YOU - WHAT WILL YOU DO?
Did you ever contemplate that the life you help save today - may rise up out of gratitude and loyalty with their combat skills and protect and save you from harms way as we move into the turbulent times ahead?